What We Do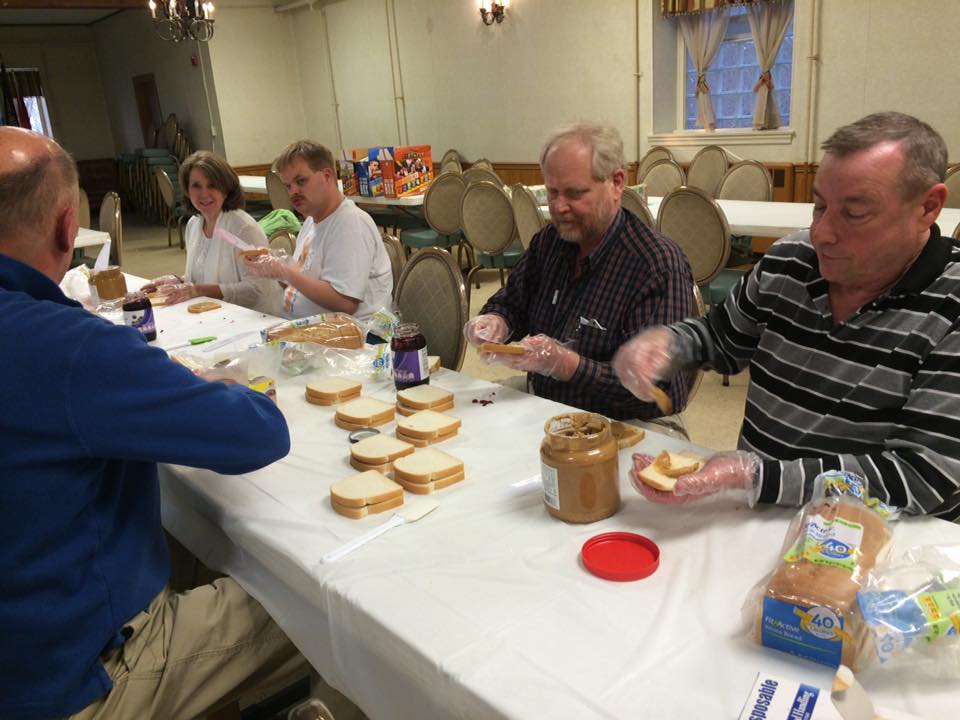 Overview of Projects and Activities
Our Kiwanis club participates in a variety of projects throughout the year that involve fundraising, community service, and assisting children locally and worldwide. Additionally, we have speakers at our meetings to explore topics of interest to the membership. We engage in a number of social activities to share experiences, talents and our collective interests. All represent great opportunities for service, friendships and personal growth.

Below are the projects and activities in which we are currently involved:
Service Projects:
Thanksgiving Baskets – We packed and delivered Thanksgiving Baskets to 25 Glenside families in need.  Baskets contain everything needed for a Thanksgiving meal.
Aktion Club Banquet of Thanks – In memory of club member and Aktion Club Advisor Ed Sickles.  Always a memorable and moving evening, Aktion Club members join to recount their memories of their beloved mentor and friend.  
Santa Helper – We partnered with Glenside Post Office to collect names of children from Abington. The community takes a name off the tree and purchase gifts. They return the wrapped gift to post office and mail carriers delivered the gifts after the end of their day.
Sock Collection -We collected and donated over 2,000 pairs of socks to the homeless.
Breakfast with Santa – A meet and greet for the children of the community with Santa. We support the Abington Aktion Club and volunteer to cook and serve.  Proceeds benefit Abington Hospital Safe Harbor Program. 
PB&J Sandwich/Snack Bags – We packed PB&J Sandwich/Snack Bags for the homeless shelter. Family service club members were included as helpers.
Spring Event at Cradle of Hope, home for single Moms and their infant. We provided gifts to Moms and several professional photos printed for each Mom with their child.
Special Athlete Basketball Tournament – An event that brings special athletes from all around the tri-county together for a day long tournament. A very special event not only for the athletes but the volunteers as well. 
Special Prom– We serve the community by supporting a prom at Springfield High School for secondary students and graduates of Montgomery County Special Education program. 
Hope Lodge Dinner – We provided a home cooked dinner for families who are staying at Hope Lodge with their loved one while undergoing cancer treatment.
Sponsor Kiwanis leadership/service clubs: Abington JR High Builders Club, Abington HS Key Club, Abington Aktion Club
Outstanding Service Scholarship to member of Abington Key Club
Jon Fox Leadership Scholarship to outstanding Service Leader of Key Club
Tab Collection – Several buckets and bags of tabs are donated to the Ronald McDonald House.
Fundraising Projects:
Kiwanis Rose Sale: Our annual Kiwanis Rose Sale helps fun our PA Kiwanis Foundation which provides scholarships and grants to local students and clubs. Click the link to learn about the PA Kiwanis Foundation!
Kiwanis Day at the Phillies: See the Phillies and help Kiwanis all at once! Purchase tickets through our link and some of the proceeds goes to our local club. Check back during baseball season for more info. See you in the Spring!
Stop by a meeting to see what else we have going on!